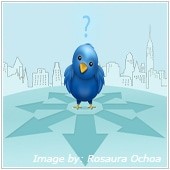 A rising trend in social media reputation management is the use of Twitter by companies to spread the word about themselves. From time-to-time, a client may not be happy, and may take to Twitter to let other people know, leading to an online reputational nightmare. Do you know how to deal with negative tweets? Traditionally, the general rule regarding complaints was that a disgruntled customer or client will tell up to 20 people when they are unhappy, versus 5 when they are happy. When a complaint is made on Twitter, chances are very high it will be seen by more than 20 people. Complaints on Twitter should be taken seriously, even one complaint could damage your online reputation. Here are a few tips on dealing with this new breed of online customer service.
Ensure Team Alignment
 If you have more than one person looking over your social media accounts, or someone other than you looking over it, you need to be sure that they are experts on your products and services. This is important because it is them who will be responding to questions and complaints. If you don't have an FAQ section set up, it is a good idea to establish answers to the most commonly asked questions, as well as answers or responses to any frequent complaints. This will provide you and your employees with a way to quickly handle displeased customers.
Prompt Response is Key
 Oftentimes, a quick response will go a long way in dampening the complaint. As people, we like to be acknowledged and when it
… Continue reading the story "

Complaints on Twitter, What you should do

"