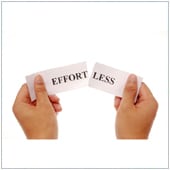 One of the most common pieces of software found on nearly every computer is the office suite. Microsoft is arguably the most popular office suite out there and their cloud office suite, Office 365, is a viable option for small business owners looking to save money. One of the integral parts of Office 365 is Word, which has many useful features including the ability to make templates. Believe it or not, every time you start a new blank document, you're actually using a template. Word offers a number of pre made templates to choose from, but they're not really designed for business users. Instead, you can create your own custom templates. Here's how.
How to create a template based off a current document
 If you've created a document and would like all other similar documents to have the same layout and styling, you can turn the document into a template by:
Opening the document in a new window. Be sure that you've saved the changes to the final document.
Making changes to the document so that in the future, you can easily add missing information. Note: don't save the document, as any changes will be made to the original version.
Clicking File followed by Save As. Be sure to save the document in the Documents subfolder of the Libraries directory. This can be found on the left side of the Save As window.
Naming the document as you like. It's a good idea, but not necessary, to put template in the title.
Selecting Word Template from the Save as type field.
Your template will show up as a selectable template when you start a new Word
… Continue reading the story "

Make your life easier, use templates

"