These are the Five Top Stories of 2013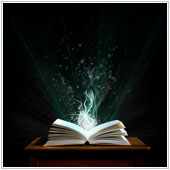 As 2013 came to a close, we looked back at the health-care information technology (IT) stories that most captivated the industry. Some were bad (because bad news makes headlines), but some were also good. Here are five topics we found most intriguing.
The Internal Revenue Service (IRS) faced a class-action lawsuit over the theft of 60 million medical records. Allegations arose that the IRS improperly accessed the health records of 10 million Americans, including those of California state judges.
Unhappy electronic medical record (EMR) users began switching systems. With numerous EMRs falling short of providers' expectations, Black Book Rankings reported that 2013 may have been the "year of the great EHR vendor switch."
The Department of Health and Human Services (HHS) made sweeping changes to HIPAA. An eagerly awaited set of regulations in the health-care arena arrived on January 17 when HHS issued modifications to the HIPAA privacy, security, enforcement and breach notification rules.
More physicians began sharing their written notes with patients. It's a growing trend, and not such a bad idea, says one industry attorney and consultant.
Google Glass arrived. It was the most anticipated new gadget since the smartphone, and potentially transformative – but it came with controversy, and how it will be used in health care is yet to be seen. That being said, there could be some interesting uses especially in surgery or even diagnosing patients – wouldn't it be cool to be able to call up a record that you can read without paper!
If you are looking to learn more about how these stories affect your practice, contact us today to see how we can help.
Published with permission from TechAdvisory.org.
Source.