Getting The Most Out Of Your Managed Services Provider (MSP)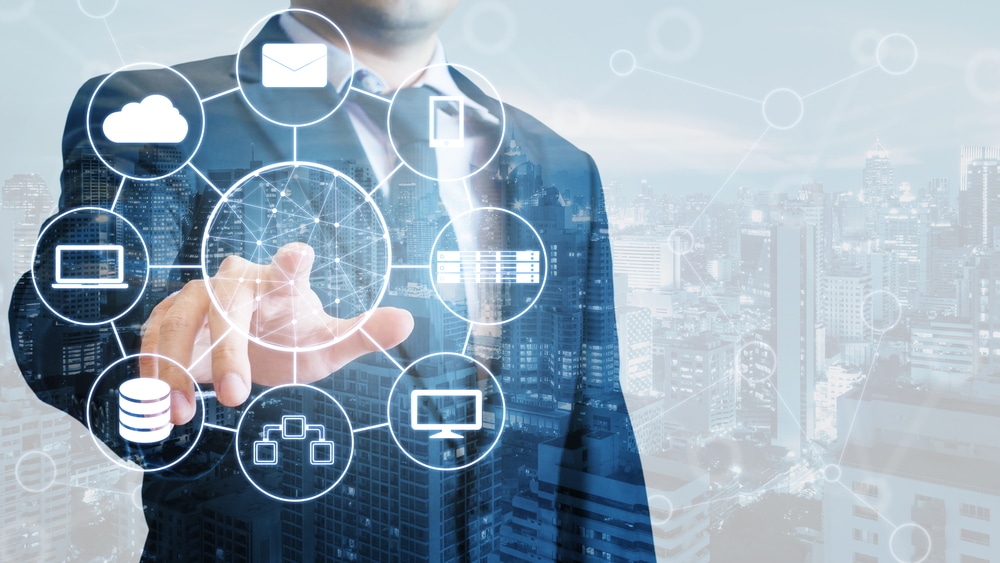 Managing IT solutions with a Managed Service Provider
For many businesses, Managed Services provide an increasingly valuable asset to managing software, hardware, and network needs. This is especially true for smaller businesses who need to ensure their technology is working efficiently to remain competitive in an always evolving marketplace. Having a team of professionals handling IT can take a lot of the stress out of the process of running a company and keep attention where it should be; on growing the business.
However, there are some companies that may not be taking full advantage of the services MSPs offer to maximize their effectiveness and benefit.
With the purpose of a managed service provider being that they lift the burden of IT maintenance off the shoulders of a company and its employees, ensuring that you are getting the most out of your MSP is important to ensure workplace efficiency. Taking some extra time to think about and execute some of the following steps on this list can ensure that you and your Managed Service Provider have a healthy relationship that better accommodates your tech needs.
Discussing your IT Needs with your MSP
Regardless of the size of the business, there is no one size fits all package when it comes to managed services. When working with a Managed Service Provider, make sure to consider what exactly you are seeking from them, and what will most benefit your company. Here are a few helpful tips to think about to better understand what your IT needs are:
Consider your IT requirements:

Given the vast array of services MSPs offer, taking a moment to think about what your enterprise needs are can help you decide what ones you need for your company. This is especially important when first setting up your subscription with an MSP, as doing so will set the foundation for your service once they start working with you. Knowing whether or not you will need certain things like upkeep for middleware or server hardware, or if routine hardware maintenance will be a factor for your business can prevent stumbling blocks and allow you to get a service tailored to your needs.

Ensure clear communication with your MSP:

One of the key factors of ensuring you and your Managed Service Provider have a sustainable and proactive relationship is a clear channel of communication. Scheduling meetings are one way to get updates and check in with your MSP and build a stronger bond. It is also a way to plan for growth and strategize about the future of your IT needs. Your MSP needs to know what your needs are, and the best way to do that is to update them on what is happening in your business as those needs change.

Trust in your managed service provider:

MSPs usually have multiple clients that they serve. What this means is that their technicians are seeing a multitude of issues across a multitude of systems. This exposure to solving problems allows them to build a kind of library that is comprehensive and nuanced. When contacting your Managed Service Provider's help desk, trust that the IT technicians know the best practices and have the latest knowledge to troubleshoot your problem, and solve the pain point swiftly.

Utilize the team of IT professionals at your disposal:

Working with your MSP doesn't just get you access to one or two people. Manage Service Providers employ a team of experienced IT support specialists with trained and continuing education to ensure that they are on top of the changes in the IT industry. There is also a great deal of experience that as new people are brought on, they are able to learn and utilize the knowledge of their more experienced team members to rise to their level. There is also the matter of coverage should a member be on vacation, ensuring that no matter what, you are covered in the event of an issue.

Scalable solutions:

As your business grows, so will your IT needs. MSPs can assist in this process alongside you as this happens. Being proactive and consulting with your Managed Service Provider can help set the foundation for this process and ensure that you are able to have peace of mind when expanding your business IT operations.
Ensuring optimum managed service efficiency
Working with your Managed Service Provider should be something that alleviates stress and provides support to not just fix but prevent IT issues. Using these guidelines, check on your own managed services and if you have any questions, call your MSP to discuss your plan and better familiarize yourself with what they are doing for you.