iOS 7 Tip on How to Navigate the Calendar
Each year, when Apple releases a new version of their popular mobile operating system – iOS – users get excited about the new changes and features that are introduced. The newest version of iOS – iOS 7 – brings with it some great new features. It's not all good news however, as some users are confused over the new changes introduced to the calendar app.
Here is an overview of how to easily get about in the new calendar app introduced in iOS 7.
Transition between weeks, months, and years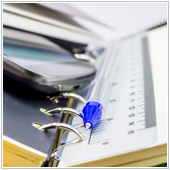 When you open the calendar app you will automatically see a weekly view across the top, with events for that date listed below. This can be useful but many users also want to be able to see events on a monthly basis, or upcoming events in another week. Here are some tips to help you navigate your calendar:
Switch between weeks by flicking to the left (forward one week) or to the right (back one week) on the dates at the top of the screen.

Tap on the date at the top of the bar to switch to that date. If the day is in another week, swipe the week bar until you see the day and then tap on it. You can also switch to the previous or next day by swiping to the left (for next day) or to the right (for previous day).

To switch into a monthly view, press on the month at the top of the calendar and you will zoom out to a month view. You can switch months just like years, by flicking to the left or right.

To switch into the year view first tap on the month, and then the year at the top of the screen.
Can you see a list of all events?
A feature many users found useful in older versions of Calendar was the list view. By switching to this view, you can see your upcoming events in an easy to read list. At first glance, it appears that Apple has done away with this feature. While Apple did change the functionality of this feature, they didn't do away with it completely. It can still be accessed by tapping on the magnifying glass at the top-right of the screen. You will see the calendar zoom in and display only a list of events. You can't however change, add or modify events from this view. Instead you have to do this from the day or week view.
If you are looking to learn more about iOS 7 and how devices like the iPhone can be used in your business, please contact us today.
Published with permission from TechAdvisory.org. Source.