Microsoft Exchange Server Support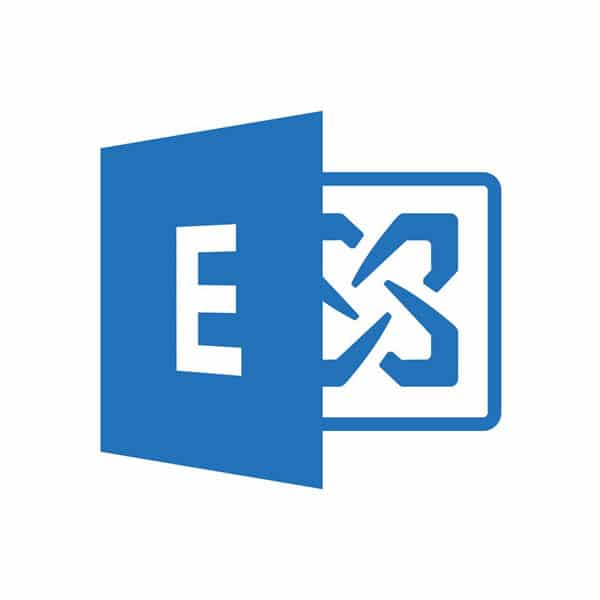 When you engage with Expert Microsoft Exchange Server Consultants from LG Networks, you get a pool of highly-skilled and dependable Exchange Server Professionals who have extensive experience upgrading, managing, troubleshooting and supporting Exchange Server installations.
Exchange Server 2019 Migration
Exchange Server 2019 Emergency Support
Exchange Server 2019 Deployment
Exchange Server 2019 Email Protection
Exchange Server Best Practices
Allow our Microsoft Exchange Server consulting team to support your existing Exchange 2010/2014/2017 environment or upgrade to take full advantage of the new features in Exchange Server 2019.
Why use LG Networks for Exchange Support?
Our team of Exchange Server Consultants have deployed countless Exchange Server installations and numerous upgrades for numerous clients nationwide. Our team of Exchange Server 2019 experts possess the right combination of education and experience, and they also know where to find the pitfalls before they find you. LG Networks is Microsoft certified, so our Exchange Server 2019 consulting team has access to exclusive training and up-to-date information in order to provide the best service to our clients.
Immediate Remote Support – 24×7
Our Exchange Server Support Team provides emergency support and assistance. Our Exchange Server experts can log on remotely to diagnose and fix just about any problem you may be experiencing, 24×7. Today's advanced remote desktop tools, which are included with Microsoft Windows Server OS, allow us to rapidly support Microsoft Exchange just as if we were at your place of business. If you are experiencing a major hardware failure that requires a physical presence, our Exchange Server Support Consultants and Network Support Engineers can also provide an on-site presence in many US locations.
Exchange Server Health Check
Our "Exchange Server Health Check" engagement collects data and statistics on the most important and critical aspects of the messaging environment: Operations, Performance, Infrastructure, Security and Routing. The goal of this health check is to proactively diagnose and analyze the data collected and potentially avoid any problems from surfacing in the future.
What's New with Exchange 2019?
Microsoft Exchange 2019 helps you achieve new levels of reliability and performance by delivering features that simplify your administration, protect your communications, and delight your users by meeting their demands for greater business mobility. With new deployment and storage options, enhanced inbox management capabilities and e-mail archiving built-in, Exchange 2019 helps you lower costs and enhance business outcomes.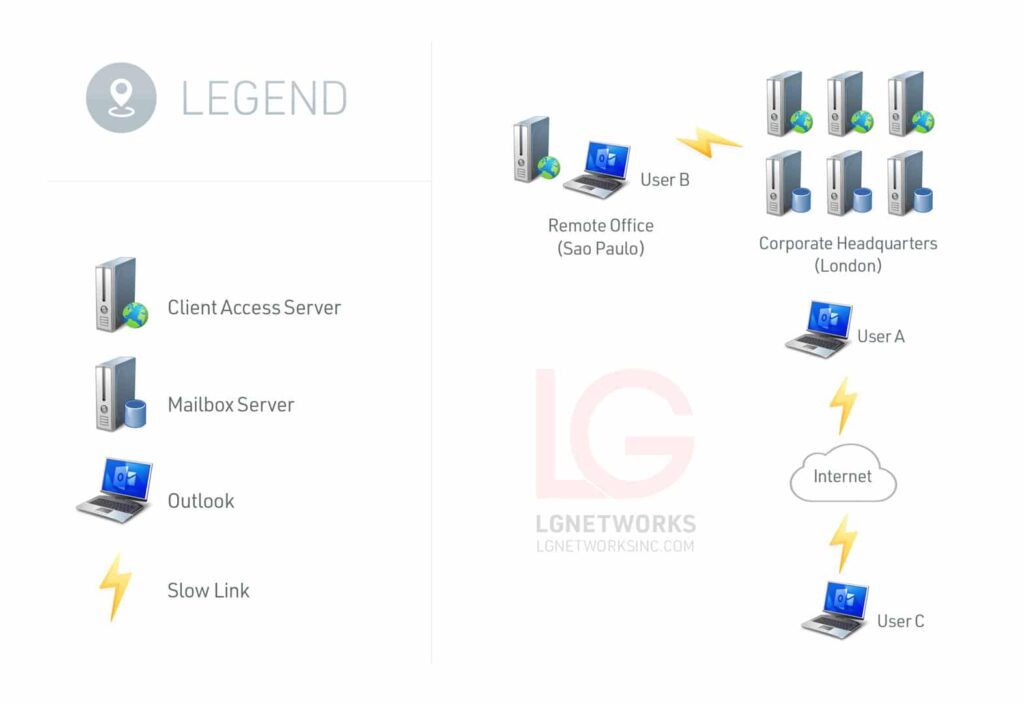 Flexible and Reliable
With Exchange, choose from on-premises deployment with Exchange Server 2019, a Microsoft hosted service with Exchange Online or a seamless mix of both. Microsoft's commitment to Software plus Services ensures you can decide on your timeline for taking advantage of the flexibility and power of both without interrupting or changing your users' experience.
Complete Documentation and Project Planning

An important, but often neglected part of any project is proper planning and documentation. From LG Networks, you will receive complete documentation of your entire project. You'll understand how we configured your Exchange environment, the reasons behind our decisions, and how those choices affect your organization. Note that there is no such thing as a typical Exchange solution. It must be carefully planned from the beginning to ensure success. Each project has unique challenges as well–and by anticipating these challenges, we can provide you with excellent service and a complete solution.
Lowering the burden on your help desk and yourself is a key way in which you can accomplish more and reduce costs. This motivated investments in new self-service capabilities aimed at enabling users to perform common tasks without having to call the help desk. With this functionality you can:
Allow users to update their contact information and track delivery receipt information for e-mail messages, for example, without IT assistance
Offer an easy-to-use Web-based interface for common help desk tasks
Utilize the new Exchange Roles-based Access Control model to empower specialist users to perform specific tasks – like giving compliance officers the ability to conduct multi-mailbox searches – without requiring administrative control
Anywhere Access
Enhancements in the latest release of Exchange provide your users access to all of their communications from a single location while making it easier for them to collaborate with each other and their business partners. These enhancements include the ability to:
Offer your users a premium Outlook experience across the desktop, Web, and mobile devices, including OWA support for browsers like Apple Safari and Mozilla Firefox
Unify access to e-mail, voice mail, instant messaging, and text messages enabling your users to choose the best way to communicate no matter where they are
Add native support for virtually every mobile device, including a premium experience with Windows Mobile, through Exchange ActiveSync
Share free/busy information with external business partners for fast and efficient scheduling, choosing the level of detail you wish to share
Exchange 2019 adds new productivity features that help your users easily organize and prioritize the communications in their inboxes. Your users will experience:
An enhanced conversation view that streamlines inbox navigation by automatically organizing message threads based on the natural conversation flow between communicating parties
MailTips that inform your users, before they click send, about message details that could lead to undeliverable or mis-sent e-mails, like accidentally sending confidential information to external recipients, reducing inbox clutter, extra steps, and help desk calls
With Exchange 2019, you can replace your traditional voice mail system with a unified solution integrated into the core of your communications platform. This new system will enable your users to receive their voice mail messages right in their inboxes, and manage those voice mail messages just as they do e-mail, with familiar tools like Outlook and Outlook Web Access. You will benefit from the cost-savings of voice mail systems consolidation and replacement and provide your users features like:
Text transcription of voice mail messages, allowing users to quickly triage messages without having to play the audio file
The power of a personalized auto attendant for their voice mail
Tools to create call answering and routing rules for individuals or groups of callers based on Caller ID and contact information ensuring that every caller gets the experience your users intend
Phone-based access to their whole inbox – including e-mail, calendar, and contacts – in nearly 30 languages with Outlook Voice Access
Protection and Compliance
Exchange 2019 delivers new, integrated e-mail archiving functionality–including granular multi-mailbox search, item-level retention policies and instant legal hold–making it easier to address compliance and discovery issues. Administrators get centralized control of all archives while users get direct access to their archived mail, including a familiar archive experience that does not disrupt the way they manage their inboxes every day. With these new features you can:
Easily move unwieldy Outlook Data Files (PSTs) from the PC back to Exchange for more efficient control and legal discovery
Simplify the classification of e-mail with new centrally definable Retention Policies that can be applied to individual e-mail messages or folders
Conduct cross-mailbox searches through an easy-to-use Web-based interface, or through Roles-based access control, empowering your HR or compliance officers to execute targeted searches
Exchange 2019 also expands Information Protection and Control support, making it easier to encrypt, moderate and block sensitive or inappropriate e-mail based on specific sender, receiver and content attributes. Key functionality enables you to:
Combine Exchange 2019 and Active Directory Rights Management Services (ADRMS) so that you and your users can apply Information Rights Management protection automatically to restrict access and use of information within a message–wherever it is sent
Enable partners and customers to read and reply to IRM-protected mail–even if they do not have Active Directory Rights Management Services (ADRMS) on premises
Enable managers to review mail and either approve or block transmission
Top Reasons to Upgrade to Microsoft Exchange Server 2019
Solution Deployment Flexibility and Choice
Exchange Server Support offers new, flexible deployment options, which allows you to deliver powerful productivity tools to your users, in a way that best fits your business or technology needs.
Simplified High Availability and Disaster Recovery
Exchange Server 2019 introduces a simplified approach to high availability and disaster recovery, to help you achieve new levels of reliability and reduce the complexity of delivering business continuity.
Ease Administration and Lower Help Desk Dependency
Exchange Server 2019 provides new self-service capabilities to help users perform common tasks without calling the help desk.
Greater Mobility and Flexible Access
Exchange Server 2019 offers an enhanced universal inbox experience, which provides your users with access to all of their business communications from a single location.
Ease Inbox Overload and Increase Productivity
Exchange Server 2019 adds new productivity features which help your users organize and prioritize the communications in their inboxes efficiently.
Transform Traditional Voice Mail
With Exchange Server 2019, users can receive their voice mail messages in their inbox with text preview.
Achieve and Maintain Compliance
Exchange Server 2019 delivers new integrated archiving functionality to help simplify compliance and discovery.
Safeguards for Sensitive Information
With centrally managed and enforced information protection and control capabilities, Exchange Server 2019 makes it easy to encrypt, control and moderate your company's communications.
Reduced Risk of Malware and Spam
Exchange Server 2019 actively helps protect your communications through built-in defenses against viruses and junk e-mail, and support for an array of third-party security products.
Need help upgrading to MS Exchange Server 2019? Our Expert Consultants can help!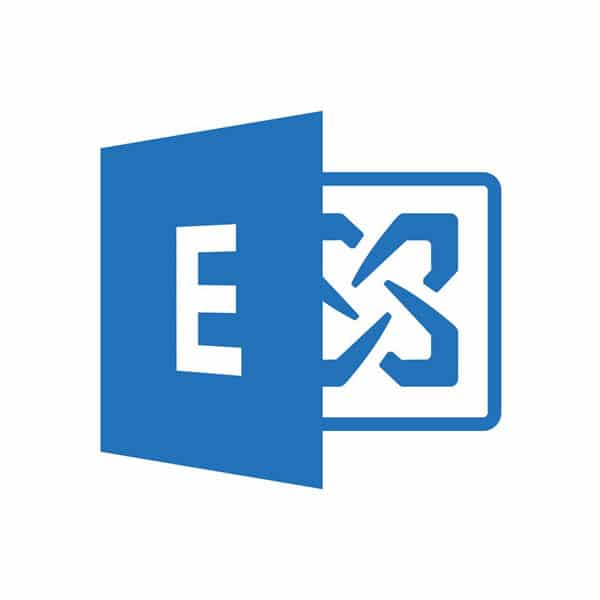 Our seasoned team of Microsoft Exchange Server 2019 Consultants are available to show you how your company can benefit from this new version. Would you like to have a free demo so you can experience how your organization can leverage your messaging system upgrading to Exchange Server 2019? Call us today at 972-528-6546 and talk with a member of our Exchange Server 2019 consulting team.
Areas Covered
We provide a range of Computer Support, Managed Network Services and IT Consulting in Dallas, Garland, Plano, Richardson, Addison, Irving, Arlington, Fort Worth, Rockwall, Mesquite, Grand Praire and Carrollton.
Local experts who can visit on-site: Dallas Computer Support, Garland Managed Network Services, Plano Backup and Data Recovery, Richardson IT Consulting, Addison Cloud Computing, Irving Hosted Email, Dallas Computer Hardware, and Garland Hosted Software. We Provide IT Outsourcing for Companies in Dallas, IT Outsourcing is available in Plano. Also, IT Outsourcing is available in Richardson.
We offer Managed Network Services to the following areas: Managed Network Services Dallas, Managed Network Services Plano, Managed Network Services Addison, Managed Network Services Irving, Managed Network Services Fort Worth. Local Companies Want Our Managed Network Services Dallas, Managed Network Services Plano, Managed Network Services Addison, Managed Network Services Irving.
We also provide IT Support Dallas, IT Support Plano, IT Support Garland, IT Support Addison, IT Support Irving, IT Support Richardson, IT Support Garland, IT Support Mesquite, IT Support Fort Worth, IT Support Arlington.
We also provide Network Support Dallas, Network Support Plano, Network Support Garland, Network Support Addison, Network Support Irving, Network Support Richardson, Network Support Garland, Network Support Mesquite, Network Support Fort Worth, Network Support Arlington.