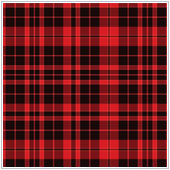 It's not uncommon for established small to medium businesses to hit a bit of a wall when it comes to sales and growth. Often, after a period of great growth, businesses can begin to see sales and profits level off. This stabilization can be tough to break out of, especially if you want to continue growing. One way businesses can break the cycle though is by analyzing existing data to identify patterns. In order to move your business forward and grow, you should analyze and try to interpret the data in your organization. This includes everything from previous financial statements, year-on-year sales figures and numbers, and even KPIs or estimated Vs actual figures. By looking into this data, you will eventually begin to find patterns which can be useful in not only helping you figure out the current state of your company, but in identifying where it is going.
Why should you analyze data for patterns?
Most experts agree that there are four reasons businesses should be analyzing their data:
You can better evaluate past performance.
You can assess current status.
You can more accurately predict future potential.
You can make better decisions that will maximize profits and resources.
Essentially, when you track and analyze your data you should be able to spot potentially important patterns that can allow you to make better decisions, quicker, and usually with more accuracy. It is the analysis of patterns that also makes up an important part of Business Intelligence.
What types of patterns should you look for?
Many small to medium
… Continue reading the story "

Analyzing Patterns In Your Business

"