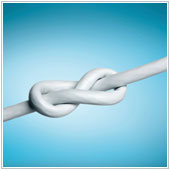 The Internet is really a double-edged sword. On the one hand, it gives us access to a variety of productivity oriented programs that really help increase what we can get done in a day. On the other hand however, there are also a variety of sites that capture our attention time and again, causing us to procrastinate or become distracted, resulting in a drop in productivity. If you find yourself being distracted by all the wonder the Internet has to offer when you are trying to work, there are a number of apps you can use that can really help you focus. Here are five.
Anti-Social
For many, one of the biggest distractions is social media. Sites like Facebook, Twitter and even YouTube, can turn out to be incredibly distracting when you really need to focus. As you can probably tell by its name, Anti-Social is an app that turns off, or blocks access to social sites. With this app, you can configure the social sites you would like to block, and even pick other sites that are not social media related, to be off-limits for a set period of time. If you finish your work before the set time, you can restart your computer to remove the block. The app can work on Windows, OS X and even Ubuntu, and costs USD$15. You can download a free trial, and if you like, pay to upgrade from the app. Visit the
Anti-Social website
to download the app, or learn more.
Focus Me
If you
… Continue reading the story "

Block The Net For Better Productivity

"