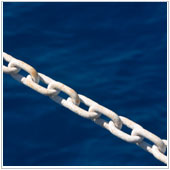 Social media brings many different benefits to business users, and one of the most useful is that they provide businesses with a way to connect with their customers on a deeper level. It's true that Facebook is the most popular network, but LinkedIn is also a valuable platform that can really help users connect with other like-minded people and related businesses. To get the most out of your personal profile on LinkedIn follow our five top tips:
1. Specialize
A popular feature of LinkedIn is endorsement. You can view other people's profiles and endorse their skills. Some popular users have hundreds of different endorsements. The purpose of these endorsements is to highlight the important skills of each user. If a user has say 30 so-called important skills that they are all endorsed for, it kind of looks like these aren't really that important. It is a good idea to pare down your skills and endorsements to 3-5 which you feel best represent what you have to offer.
2. Don't connect with people in order to grow your following
One of the main goals many users have with other social media networks is developing content that encourages people to essentially connect with the business. This in turn increases the reach and popularity of the business. With LinkedIn, connections and content are still the goal, only the type of desired connection is different. You shouldn't be aiming to connect for the sake of connecting. Instead, try to develop connections that will help your business meet its goals and
… Continue reading the story "

Get The Most Out Of LinkedIn

"