Microsoft Windows Server 2016 the most advanced and robust Server O/S with hybrid capabilities.
Windows 2016 Server is the latest in server oriented operating systems from Microsoft, bringing the innovation that's behind the world's largest cloud based datacenter (Azure) to you. The fact that this technology is used by Microsoft Azure itself allows it to create on site IT networks, secure private clouds or a custom hybrid network as per your requirements.
Evolve your Networking experience with the Windows 2016 server edition.
1. Robust Infrastructure: Microsoft Windows 2016 server is designed to give cloudlike efficiencies with its advanced software defined network, storage and computing features that can help defeat most operational and security challenges faced by modern network designs.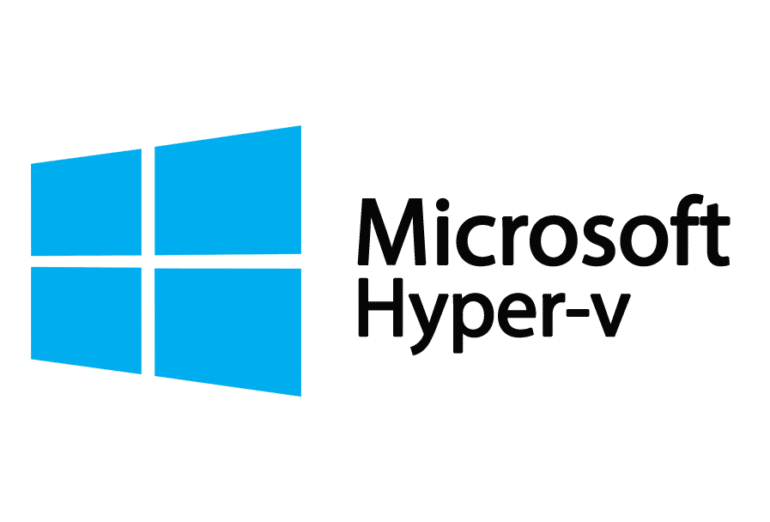 • Hyper-V: With the enterprise-class Hyper-V on board, you can be confident since this is the same hypervisor that Microsoft used to run its data-centers around the globe. Also comes with an ability to share workloads from on-site to a Windows server Virtual Machine in Azure.
• Nano-OS: Maximize your availability and optimize resource usage with "just enough OS". This installation is x25 times smaller than Windows Server 2016.
• Mixed cluster upgrades: Get ZERO downtime for both Hyper-V and Scale-out-file server workloads without requiring new hardware.
• Multi OS support: With Best in class support for Linux on Hyper-V, you can now deploy applications on multiple operating systems.
• Remote management with Azure: New Azure based GUI for controlling windows servers from anywhere.
2. OS level security: Microsoft windows Server 2016 is designed with built in breach resistance and multiple layers of environment based security measures which not only protects your precious data but also helps detect suspicious activity.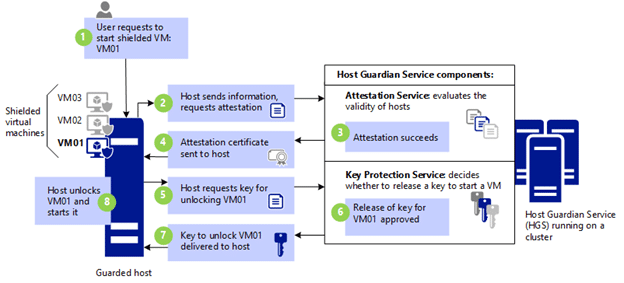 • Protects your VM: Shielded VM feature encrypts your VMs with bitlocker thus ensures that they can only run on hosts approved by the Host Guardian Service.
• Secured credentials: Protects admin credentials from Pass-the-Hash attacks with the unique Credential Guard and Remote Credential Guard feature.
• Control Flow Guard: Built in Control Flow Guard helps memory corruption attacks also helps ensure that only trusted software can be run on the server.
• Detecting attacks: Windows server 2016 comes with advanced auditing capabilities to detect unauthorized behavior.
3. Affordable Storage: Reduce costs and add scale with the Azure inspired and software defined storage capabilities in Windows Server 2016 and realize the efficiency benefits of a software defined datacenter.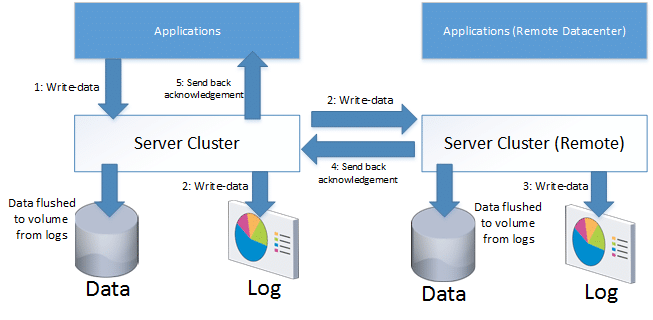 • Reduce Storage costs: Highly available, scalable hyper converged storage solutions at a fraction of a price of SAN or NAS. With Microsoft's Storage Spaces Direct, you also have an option to use industry standard servers with high speed SSD.
• Affordable backup: Maintain business continuity with "Storage Replica" which is a synchronous storage replication for disaster recovery.
• QoS policing: Ensure that only critical applications receive priority access to memory resources.
4. Application Integration: We understand that most businesses are moving towards an application based business model. Apps that are backed with robust connectivity help win and engage customers. Developers however have little patience for the realities of IT infrastructure, that's where the Windows Server 2016 container technology comes into play. Containers can not only help speed up the application deployment but also streamline the way IT operations and deployment teams collaborate to deliver applications. Additionally the microservices architectures can be used to separate apps into smaller independent services which allows for hassle free upgradation of the application without affecting the rest.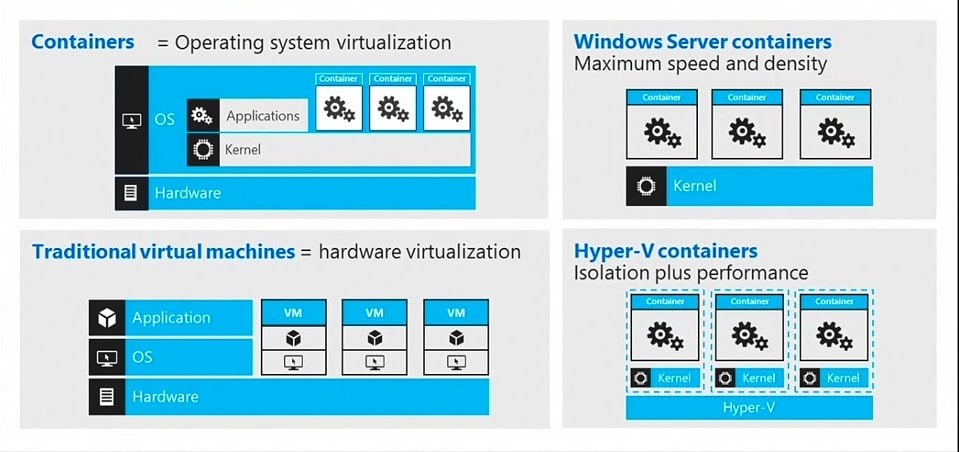 • Existing apps: Run existing applications without modifying them yet taking advantage of the advanced security and efficiency features of the Windows Server 2016.
• DevOps Environment: Move existing apps into a modern DevOps environment with almost no code changes while gaining faster delivery and better security. Developers can now use production ready, fully-supported version of the Docker Engine to build, ship and run containers in Windows Server 2016.
• Supports cloud and hybrid applications: Capable of running new microservices using compressed resources with the help of "Just enough" technology.
Microsoft Windows Server 2016 is available in 3 editions.
• Datacenter Edition: This edition is targeted towards highly virtualized and software defined datacenter environments and it comes with a Core based licensing model from Microsoft. This edition has the full package with unlimited virtualization rights and several layers of stepped up security within the operating system's layers itself along with advanced storage and management features.
• Standard Edition: This edition was designed keeping non virtual environments with low density and it comes with a core based licensing model.
• Essentials Edition: The most basic version designed for small businesses with upto 25 users and 50 devices. It's licensing is processor based.
How LG networks inc. can help your business unleash the full potential of the new Microsoft Windows Server 2016.


LG Networks is a Microsoft Gold Certified partner with experience in offering technical remote assistance, mentoring with onsite support for all your installation/upgradation/troubleshooting and maintenance related requirements. Our engineers can help with a wide variety of Microsoft technologies including: (Add Backlinks to the website here.)
Our support team is fully adept at handling and solving even the most stubborn issues related to Network infrastructure's design, deployment, administration, maintenance and compliance. While less qualified consultants may struggle with such issues for hours, even days. A Microsoft Qualified support engineer from LG Networks would fix them within minutes of his probing.
Learn More
If you want to know more about LG Networks' IT Help Desk / Desktop Support or what LG Networks can do for your business, click here to schedule a consultation or call us at 972-528-6546.
Areas Covered
We provide a range of Computer Support, Managed Network Services and IT Consulting in Dallas, Garland, Plano, Richardson, Addison, Irving, Arlington, Fort Worth, Rockwall, Mesquite, Grand Prairie and Carrollton.
We offer Managed Network to the following areas Managed Network Services Dallas Services , Managed Network Services Plano, Managed Network Services Addison, Managed Network Services Irving Local Companies want our Managed Network Services Dallas Services Managed Network Services Plano, Managed Network Services Addison, Managed Network Services Irving Managed Services Dallas Managed Services Dallas Managed Services Plano, Managed Services Addison, Managed Services Irving