LG Networks' consulting, research, and advisory services are designed to deliver peace of mind whether you are evaluating your own IT infrastructure or considering a merger. Regardless of your objective, successful consulting engagements begin with an understanding of the business objectives you want to achieve.
Our IT Consulting, Research and Advisory service is based on a six-step approach that enables us to determine what is best for your organization.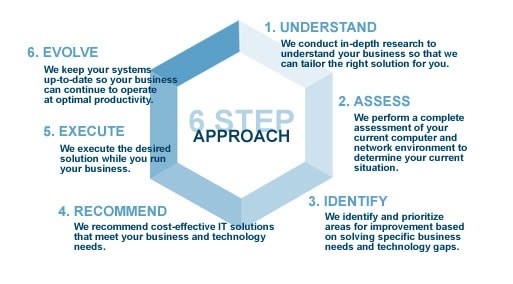 Let LG Networks Consulting, Research, and Advisory Services unlock the potential of your business with information and advice in these critical areas.
Learn More
If you would like to discuss how LG Networks can assist your business with IT Consulting, Research, and Advisory services, click here to schedule a consultation or call us at 972-528-6546.
Areas Covered